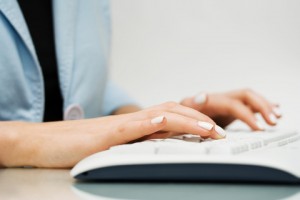 Do you believe in ghosts?
You might be surprised to learn how many smart, successful people do.
Attorneys, psychologists, financial planners and busy executives rely on June to polish their prose and help them create the public image they want to promote.
June writes and edits blog content, white papers, articles, columns (educational and opinion), promotional materials and press releases. She works collaboratively with her clients so she can capture their unique voice and professional tone.
Thanks to her assistance, her clients' writing has been featured in general circulation magazines, industry newsletters and publications and on blogs and websites.
Here's what her clients say about her work:
"June is a terrific editor! She nimbly translates complex legal topics and 'lawyerese' into well-written, engaging prose. Murky writing clears up quickly with her touch. She's also reliable, collaborative, meticulous and personable. What more could you ask for?"

— San Francisco-based senior vice president and attorney

"I have worked with June on print and online articles, book research and website copy. I have found June to be the most thorough writer and editor I have come across. She is well-spoken, does her research, understands the inner workings of publishing, and, most critically, she understands how to edit my writing to reflect my voice and approach to my business.
June helps me articulate my thoughts into an articulate and easily digestible format. Now that I have worked with her, I cannot imagine putting pen to paper without her input and advice!"

— Los Angeles-based psychologist

 "I first hired June last year when I began creating financial planning content for Bay Area families on my blog and social media outlets. June has been a terrific resource for advice and editing. She really gets my target market and more than that she has guided me away from jargon and toward content that my ideal clients love to read. I highly recommend June's work for financial advisors and attorneys who are venturing into blogging and social media."

— Bay Area-based chartered financial analyst/certified financial planner